Smiles Start here
Dentist Bloomfield NJ: Dr. Alvarez' Dental Office – Cosmetic And General Dentistry In Our Family Practice – Patient Procedures, Appointment, Dentists
Bloomfield Dental Designs, located in Bloomfield, NJ, is a leading provider of comprehensive oral health care and quality dental services. Our professional dentist in Bloomfield, NJ, and dedicated team specializes in various aspects of dentistry, ensuring residents of Bloomfield and the surrounding areas receive exceptional dental care. Trust our skilled dentist team in NJ for your dental needs.
Welcome
Comprehensive & compassionate family dentist.
We know how important having a great smile is to looking and feeling good. That's why Dr. Boris Alvarez and the entire team at our Bloomfield, New Jersey, dental practice are committed to providing the highest quality in family and cosmetic dentistry.
Leveraging today's latest technology, Bloomfield, NJ dentist Dr. Boris Alvarez can create results that change how you look and feel. Whether you need a routine checkup or more advanced procedures like a smile makeover, our dental practice offers various procedures to fit your needs uniquely. In addition, our friendly staff ensures your visit to the dentist is affordable and comfortable.
We invite you to look around our site to learn more about Dr. Boris Alvarez and our Bloomfield dental practice to see how we can be an integral part of your dental care. We know that the first step towards a beautiful smile begins with selecting a Bloomfield dentist you can rely on. Don't hesitate to call us if you have any questions or would like to schedule an appointment.
If you are searching for a dentist or a Bloomfield cosmetic dentist – look no further. Contact us today at (973) 743-3930.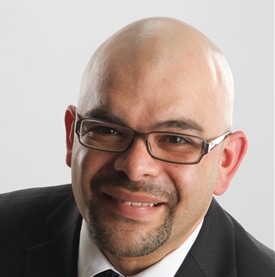 Patient Benefits
Latest Technology
When choosing a dentist in Bloomfield, it is important to make sure they stay current with new procedures and technology as the dental industry evolves.
Delivering Results
First and foremost, we are focused on results. Bloomfield dentists Dr. Boris Alvarez understands how important your smile is to how you look and feel, and we pride ourselves on delivering the highest quality of dentistry in Bloomfield, NJ.
Commitment to Service
We know that many patients are often uncomfortable when visiting the dentist. Our goal is to create an atmosphere of comfort and care for your dental treatment.
Award-Winning Dentist
Congratulations to Bloomfield Dental Designs on winning the 2015 Patients' Choice Awards for Dentistry in Bloomfield, NJ.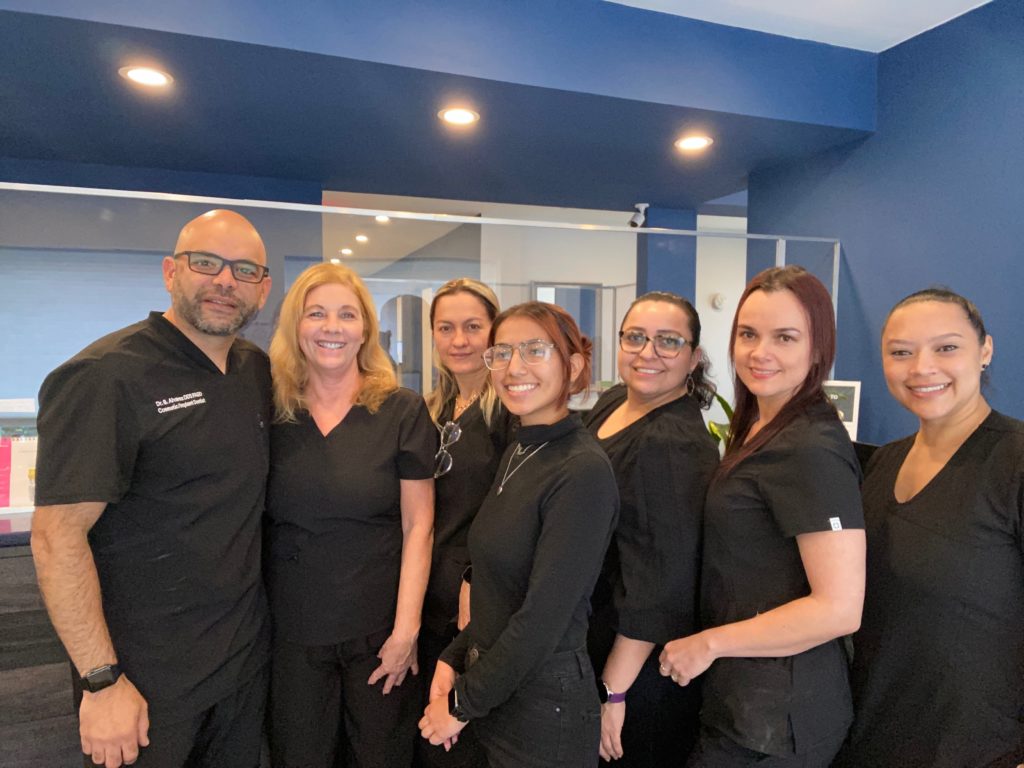 Our Promise
What to Look for in a Family Dentist
A dentist is a professional who specializes in maintaining and improving oral health. At Bloomfield Dental Designs in Bloomfield, NJ, patients can expect quality dental services from their professional dentist. This dental care facility in Bloomfield, NJ, offers comprehensive oral health care, ensuring patients receive the best dentistry services. The dentists at Bloomfield Dental Designs are dedicated to providing exceptional dental care to their clients, making them a trusted choice for those seeking a dentist in NJ.
Expertise and Experience
Experienced dentists in Bloomfield, NJ, are dedicated to providing quality care and services.
A wide range of dental treatments, from preventive care to cosmetic procedures.
State-of-the-art technology is used for diagnosis and treatment.
Comprehensive patient education on oral health topics such as brushing, flossing, diet, and more.
Flexible payment plans that make it easier to afford the cost of dental care.
Friendly staff members who are committed to making your visit comfortable and stress-free.
An inviting atmosphere with a relaxing environment that helps you feel at ease during your appointment.
Are you looking for a great family dentist? Then look no further! Bloomfield Dental Designs provide excellent services using the most advanced technology to give you the brightest smile. Call us at (973) 743-3930 or fill out the form to book an appointment today!
Bloomfield is a township located in Essex County, New Jersey, USA. It was incorporated as a township in 1812 and had a rich history dating back to the early 1700s. The Lenape Native Americans originally inhabited the area and were later settled by European colonizers. Today, Bloomfield is a bustling suburban community with over 50,000.
Weather in Bloomfield
Bloomfield experiences a humid subtropical climate with hot summers and cold winters. The average temperature in the summer months is around 80°F, while in the winter months, it can drop to around 30°F. Bloomfield receives an average of 45 inches of rain and 24 inches of snowfall annually.
Interesting Facts about Bloomfield
Bloomfield is home to the historic Oakeside Bloomfield Cultural Center, which was once a private estate and is now used for events and cultural activities.
The township has a rich Italian-American heritage and is home to many Italian restaurants and shops.
Bloomfield is located near several major airports, including Newark Liberty International Airport and LaGuardia Airport.
The Bloomfield Public Schools district serves the township, which includes several elementary schools, a middle school, and a high school.
Attractions in Bloomfield
Bloomfield has several attractions that visitors can enjoy, including:
The Bloomfield Center Alliance is a nonprofit organization that promotes economic growth and community development in the downtown area.
The Bloomfield Historical Society preserves and promotes the township's history through exhibits, tours, and educational programs.
The Brookdale Park Conservancy maintains and preserves the historic Brookdale Park, a 121-acre park with a rose garden, a playground, and a dog park.
The Bloomfield Art League promotes visual arts and allows artists to showcase their work.
The Bloomfield Public Library offers a variety of resources and services to the community, including books, e-books, audiobooks, and computer access.
For more information about Bloomfield, NJ, visit the following websites:
Whether you are a resident or a visitor, Bloomfield offers many attractions and activities to enjoy. From historical landmarks to cultural events, Bloomfield has something for everyone. So, why not plan your visit today and experience all these vibrant township offers?