Laser Dentistry In Bloomfield, NJ
Lasers might be a new addition in dentistry, but they're already making significant ripples. That's why we offer cutting-edge Bloomfield laser dentistry to each of our patients. Already, we're seeing significant dental improvements across the board as a result.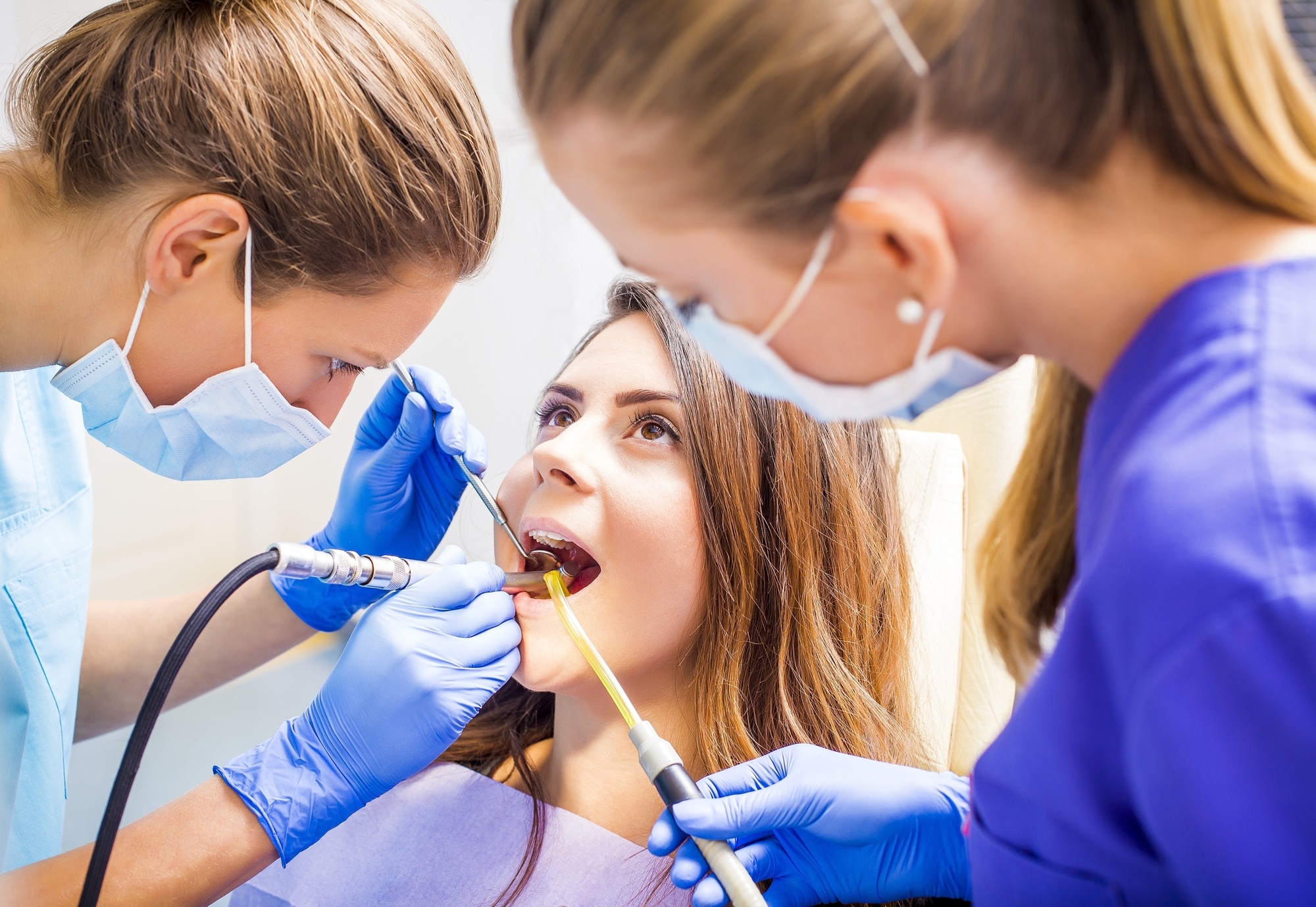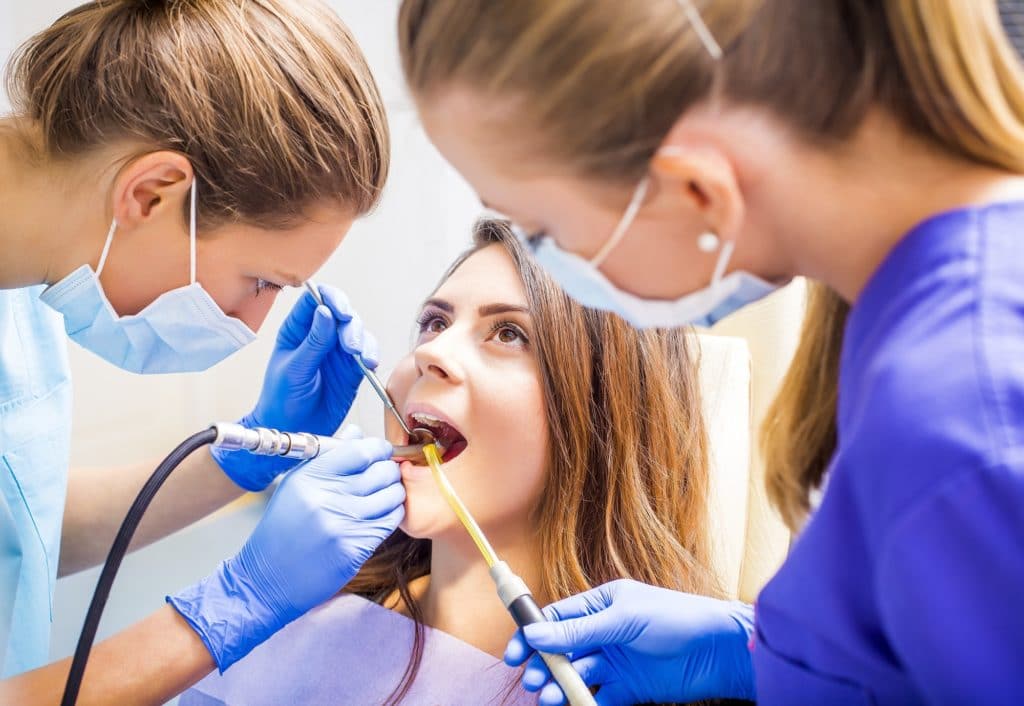 About Laser Dentistry
These treatments are proving especially popular amongst our nervous patients, who find comfort in our laser services that they've struggled to achieve until now. With such a wide range of treatments on offer, we can even tailor the treatment of some patients pretty much entirely through the use of lasers. But, what exactly is laser treatment, and what could it do for your teeth?
What is laser dentistry?
Given that it's still a new treatment choice, you may be wondering what exactly laser dentistry entails. Ultimately, this treatment is no different from various other laser applications that have long held their place as medical must-haves across the board. During laser dentistry, trained and licensed dentists use incredibly focused light beams to alter or remove dental tissue. Depending on the treatment in question, two types of lasers are typically used, and they are –
Thanks to a wavelength tailored towards cutting the calcium phosphate found commonly in teeth and bones, hard tissue lasers are effective at cutting through tooth layers for extensive work. Typical applications include cutting teeth for fillings, shaping teeth for veneers, and even repairing worn-down existing fillings.
Soft laser wavelengths are absorbed by water and hemoglobin, making them ideal for soft tissue applications. Most often, soft options take the form of diode lasers, a type of continuous wave-laser ideal for gum-based treatments. Common uses include reshaping gums, treating periodontal disease, and even lengthening crowns.
Treatment applications
We've already touched on some of the applications for our laser dentistry in Bloomfield NJ, but laser treatment is quickly coming to the fore as a viable solution for a whole host of dental uses. In fact, treatments that are already changing as a result of laser implementation include –
Gum disease
Tooth decay
Sensitivity
Dental staining
Gum inflammation
Root canal infections
Gum reshaping
Tooth shaping for veneers/implants
Wisdom tooth exposure
Regenerating damaged nerves
And, that's just the tip of the iceberg! It seems as though we really are on the cusp of a dental revolution, and we promise to bring every one of our patients to the forefront of those changes.
The benefits of laser dentistry
It might sound good, but what exactly are the benefits of Bloomfield laser dentistry? This is still a new concept to you, after all, and you're right to be wary about letting new treatments loose on your teeth without first doing your research. Luckily, as our patients and others across the world are already proving, laser dentistry offers a whole host of benefits for you to enjoy. Some of the most notable advantages of treatment include –
Less need for stitches after soft tissue treatments
No anesthesia in most cases
Less risk of infection due to sterilization from lasers
Shorter healing times due to minimal tissue damage
Less blood during procedures
Reduced discomfort
And more
As mentioned, each of these benefits is uniquely suited to nervous dental patients in every instance, but anyone can enjoy them. With laser applications, dental treatments look set to become less invasive, and thus easier to fit into your everyday life without struggle, or even pain.
What does laser treatment entail?
Finally, it's time to consider what laser treatment actually entails for you as a patient. There's nothing worse than the unknown when you embark on something new, after all, and understanding laser procedures can go a long way towards helping you decide whether they're the right option for you.
The examination
As with any dental treatment, you'll first need to book an examination with our Bloomfield team. At this time, your dentist will examine your teeth and may take x-rays to help them plan your course of treatment. No lasers are used during this stage, and it can be a fantastic opportunity for you to ask questions and get a better idea of what you can expect.
Laser treatment itself
Your dentist will then use the results of your examination to prepare your treatment itself. Depending on your situation and needs, you may find that you can skip the anesthesia stage at the start and still reduce discomfort thanks to the targeted nature of laser applications.
You'll be given a pair of protective glasses on arrival at your dentist on procedure day. Once the laser treatment is underway, patients are often surprised by how similar it is to treatments they know. The most notable difference that many patients enjoy is the lack of bleeding or vibrating from more invasive procedures. Given the efficiency of laser treatments, your dentist should also be able to complete the process much faster than they might otherwise.
The recovery period
Laser dentistry also offers much easier recovery periods than traditional procedures. Given a reduced need for anesthesia in most cases, patients don't even have to wait for the numbness to subside. Pain, too, is minimal, due to faster healing times and more focused treatment areas. As if that weren't beneficial enough, infection risks are also reduced, though patients should still follow care instructions as provided. Aside from that, you'll be ready to go like nothing happened in no time at all.
Laser dentistry
Laser dentistry has already made significant changes to dental treatments as we know them, and those changes only look set to become more prevalent as we become aware of the benefits on offer. To make sure you have easy access to this cutting-edge, easy treatment option, don't hesitate to contact our Bloomfield team for an appointment today. We're fully licensed to use lasers for a wide range of dentistry applications, and have already done so with high levels of success. Whether you're a nervous patient or simply want access to some easier treatments you can trust, we promise we have what it takes to suit your needs today.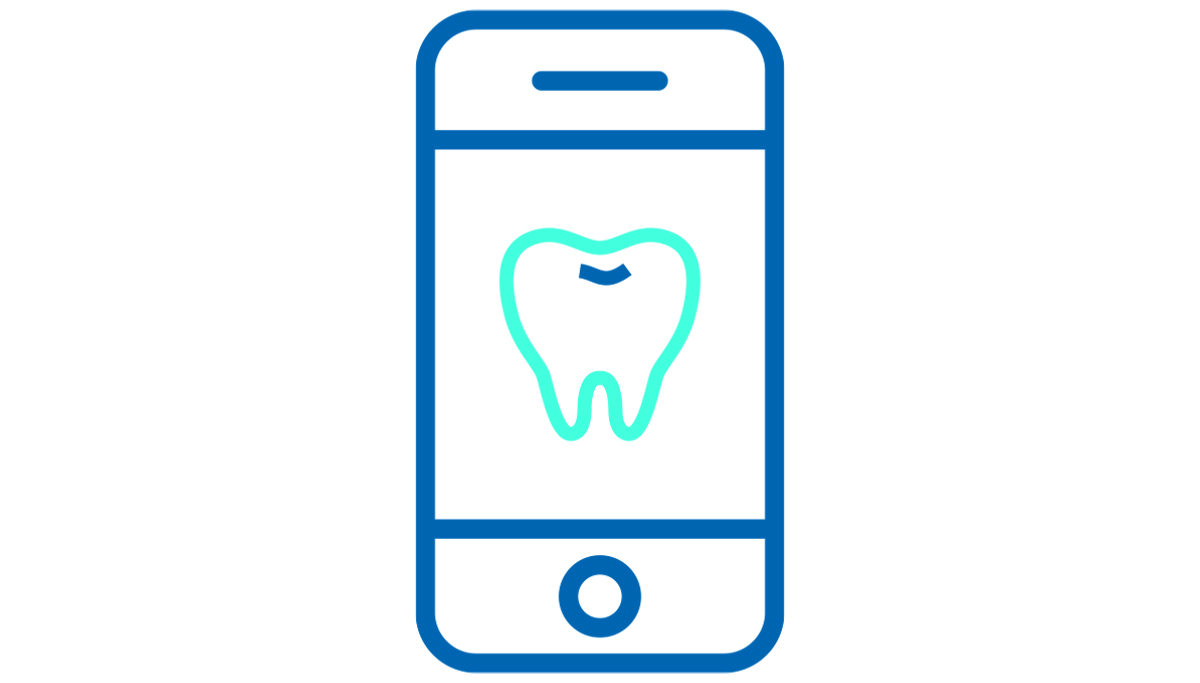 Appointments
Contact our scheduling department today to make an appointment.